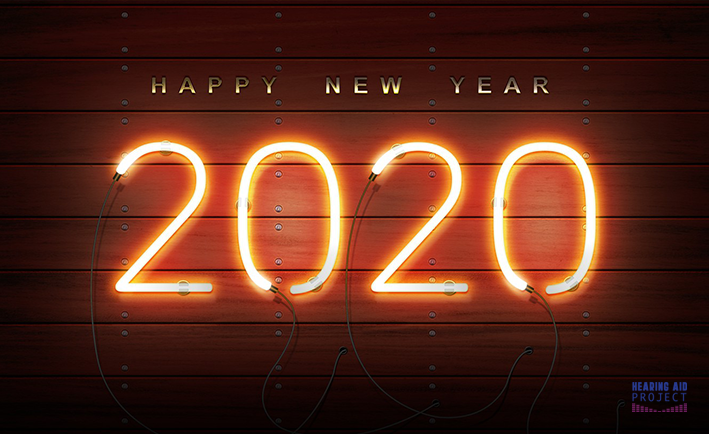 08 Jan

A New Year to Help Others Hear

Happy New Year!

My name is Lila Jackson, and I am the Administrator of the Hearing Aid Project. I'd like to personally thank all of you who have donated your time, hearing aids and accessories to the national Hearing Aid Project (HAP). We are grateful for your support and it is truly making a difference!

Our life changing program is part of Hearing Charities of America and we are a proud partner of Sertoma, Inc. Since July 1, 2019, we have provided 109 hearing aids to low-income individuals in need… and this number is increasing quickly!

Our partnerships with audiologists, clubs and universities in communities nationwide have established a powerful foundation for us to grow. We are continuing to fit more individuals with hearing aids than ever before, and this is because of your YOUR support!

We would like to recognize and give a special shout out to all of the Sertoma clubs who have collected hearing aids, funds or recruited audiologists.  Hearing affects a person's quality of life in more ways than one. Thanks to your help, our recipients can now enjoy the sounds around them, pursue new opportunities and can feel included in conversations with friends, families and coworkers.

Last year, our program partnered with Turner Syndrome Global Alliance to help women with Turner Syndrome obtain hearing aids at no cost. As we continue to work on this initiative we ask that you help spread the word! Learn more here.

We also worked with Sertoma and created a brand new children's book titled, Say What? Every purchase helps provide hearing aids to those in need.  To show your support, please download a digital copy ($4.99) or purchase a print copy ($6.08) by ordering here!

If you would like to get involved or have questions about how you can help others hear this year, please explore our website: hearingaiddonations.org or contact us with questions at: info@hearingcharities.org

We appreciate your continued support! For more updates, be sure to follow us on Facebook, Twitter and LinkedIn to see what else will be happening this year.

Thank you again for being part of our journey in creating a healthier hearing world.