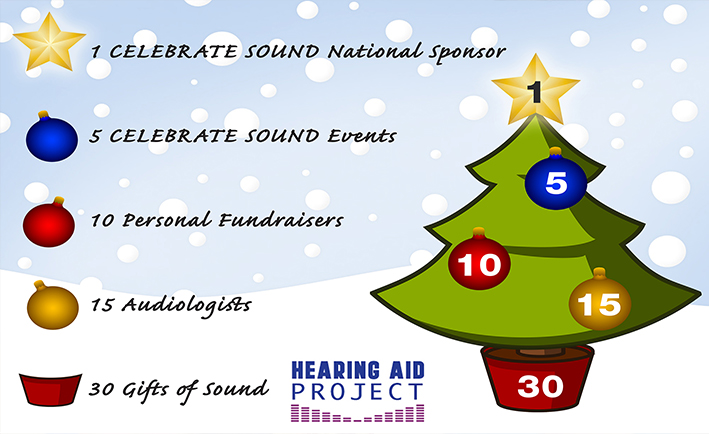 15 Dec

The Hearing Aid Project's Holiday Wish List

Every wish granted for the Hearing Aid Project raises awareness for hearing health and allows us to continue giving the gift of sound to so many in need.
Here's our wish list!
1 CELEBRATE SOUND national sponsor
5 CELEBRATE SOUND events
10 Personal Fundraisers
15 Audiologists
30 Gifts of Sound

How to Help!
Host a CELEBRATE SOUND event to support the Hearing Aid Project— all while raising funds to put back into your community!
Create a personal fundraising page to support participants of the Project. Every $500 raised provides hearing aids to someone in need!
Provide info to audiologists in your area about the Project. If interested, pass along their information and we'll follow up.
Contact us today to learn how you can turn our wishes into reality! hcoa@sertomahq.org