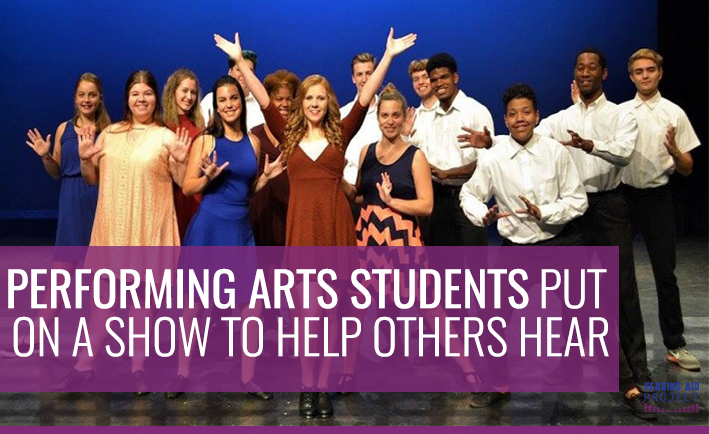 16 Nov

Creativity Changes Lives

Creativity comes in many forms, and group fundraising is no exception! For one college student, using her artistic strengths and personal experience with hearing loss led to a performance that has given the gift of sound to someone in need.

A Musical Theatre Major at Piedmont College in Georgia, Aubrey Peat's life is all about the arts. When she isn't in class, she's auditioning or rehearsing for the latest show. On top of her busy schedule, Aubrey has started her 40 hours of community service that are required to graduate.

Aubrey chose to raise funds for the Hearing Aid Project to help others hear the sounds we often take for granted. With choreography by Bekah James and Caitlin Fisher of the Piedmont College Dance Project, hip hop, Latin and lyrical dances were performed as a showcase at the Swanson Center MainStage on November 5th.

A personal fundraiser was created and shared on social media leading up to the performance, and attendees were asked to donate what they could at the show. The successful showcase brought in over $500, and has provided a hearing aid to a recipient of the Hearing Aid Project!

Are you ready to get creative like Aubrey? The possibilities are endless when you raise funds for the Hearing Aid Project.  Learn more about personal and group fundraising and watch how your idea can help spread the joy of hearing to those in need!

Do you want to make a difference TODAY? Make a donation directly to the Hearing Aid Project HERE!