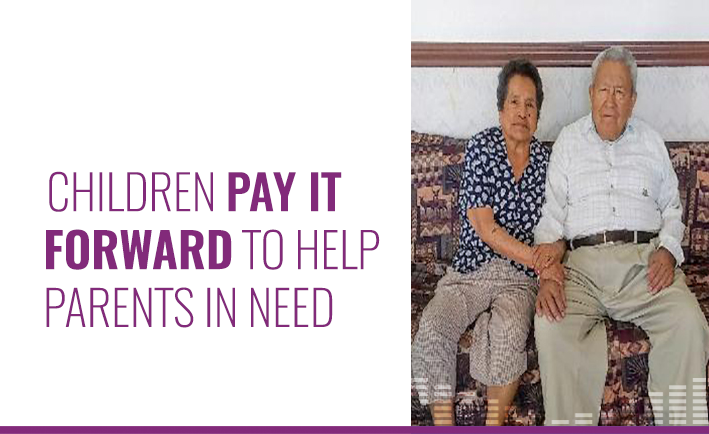 18 May

A Match Made in Hearing Heaven

If you walk into the kitchen of Jose and Lydia Castro, you are bound to smell the fresh aroma of authentic Mexican cuisine being freshly prepared for their children, grandchildren and great grandchildren.  Lydia describes this traditional gathering as her favorite family activity.

"We love to spend time together. I love cooking for everybody who comes over, and we enjoy each other's company."

Jose and Lydia Castro moved from Mexico City to Salt Lake City, Utah, in 1980 with four of their seven children. At the ages of 90 and 81, the Castros now spend retired life between Mexico and Utah. If not physically with family, they make an effort to talk on the phone or stay connected through social media.

Through daily communication with loved ones, Lydia began to notice the beginning stages of hearing loss a few years ago. "I am sad most of the time because I cannot hear my great-grandkids talk to me. I wish I could hear their sweet little voices."

Not long after, Jose found himself asking others to repeat themselves, and could not turn the volume up high enough to hear his favorite soccer team playing on TV.

Concerned for their parents, the Castro children took them to the Hope Audiology Clinic at the University of Utah. They were referred to the Hearing Aid Project, and are BOTH on their way to receiving free hearing aids and services!

Jose is feeling optimistic about the future. "It will greatly impact my life because I will be able to socialize more with my family and friends without feeling left out."

The Castros' support system and family are helping them receive the gift of sound, while making a commitment to pay it forward to others in need. A personal fundraising page has been created for Jose and Lydia Castro to ensure that others can experience the joy of hearing through the Hearing Aid Project.

The Castros are getting closer to their goal, but they need YOUR help!  Visit their personal fundraising page and make a donation TODAY! Every $500 raised provides one hearing aid to someone in need.