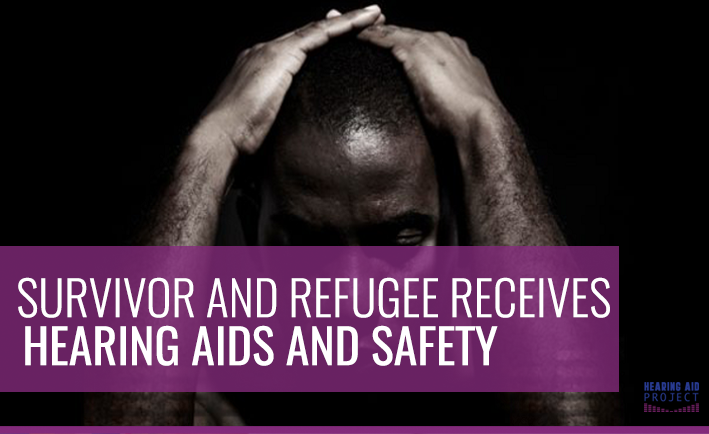 21 Dec

A Survivor's Story

Hearing loss has many causes and is commonly associated with aging, excessive noise or the result of other medical conditions. A cause often overlooked is trauma, and more specifically, violence.

But the focus of this story is not about what happened to the individual most recently approved for the Hearing Aid Project. This is the story of a 42-year-old refugee from Sudan who will soon receive hearing aids— a vital step in his journey to heal both physically and mentally from his experience.

Henry* is a devoted husband and father to 5 children ranging from elementary age to high school. His family came to the U.S. just this year, and quality time with family is his top priority. He hopes that hearing aids will improve communication with his wife and children, and jump start his English lessons.

Henry became connected with the Hearing Aid Project thanks to his treatment team at the Survivors of Torture Recovery Center at University of Louisville's Kent School of Social Work in Kentucky.

STRC provides person-centered, holistic, strengths-based and trauma-informed services to help survivors heal and recover, reach their full potential and enhance their quality of life.  Their support of survivors and swift action resulted in a collaboration that will help Henry better engage in his treatment, and improve his ability to hear the voices of his children.

The Hearing Aid Project welcomes all collaborations and partnerships that help more individuals like Henry receive the hearing aids they need.

And individuals like you can help now by making a donation to the Hearing Aid Project. Your gift will help us repair, ship and fit hearing aids for individuals like Henry. Spread the joy of hearing and donate now!

*Henry's name has been changed to protect his identity.