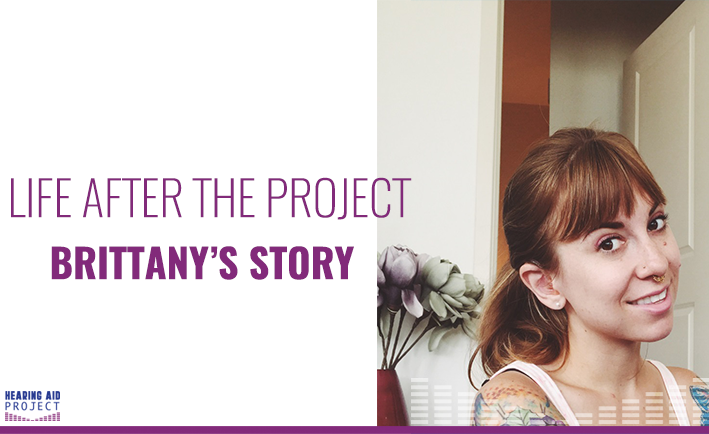 14 Mar

Brittany's Life After the Project

One of the first to receive free hearing aids from the Hearing Aid Project, Brittany Schoen exuded excitement during her first interview shortly after being fit with her aids.

Brittany described herself as a 26-year-old aspiring writer who, as a recent graduate, struggled with the financial burden of replacing her nearly decade old hearing aids.

"These new hearing aids have allowed an expensive weight to be lifted off my shoulders.  I feel like I can focus on my life and not my hearing." You can read her first full interview here.

Fast forward 6 months, and Brittany is a thriving young professional working at PricewaterhouseCoopers (PwC) in Tampa, Florida. Along with her new and exciting role in the business world, her creativity continues to shine through in her writing and photos.

"I've been doing well, and the new hearing aids are working great! This past summer I started working for PwC, so having fully-functioning hearing aids in a fast-paced business environment is crucial for everyday communication."

Now, Brittany can communicate confidently with her coworkers and clients thanks to the Hearing Aid Project.  Yet, for the 60% of individuals with hearing loss in the workforce, their struggle to support themselves and their families is still a reality.

With your help, we can give clarity back to those living and working with hearing loss. Please visit our HELP OTHERS page to make a donation and find other ways to support the Project!