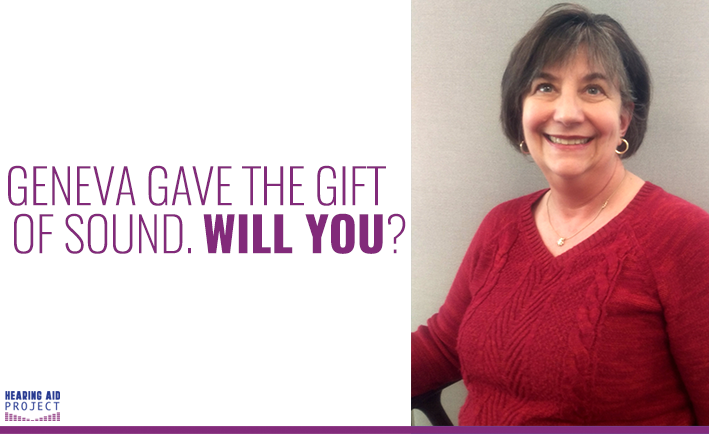 24 Mar

Geneva's Gift of Sound

Can you put a dollar amount on life's most meaningful sounds? What is it truly worth to hear your best friend's laugh, or your child saying, "I love you?"

For those with hearing loss, restoring these precious moments has a hefty cost. Hearing aids are out of reach for many who simply want to experience the sounds that make life worth living.

Hope is on the horizon thanks to supporters like Geneva Britt! An audiologist and former Board President for Hearing Charities of America, Geneva has reached and exceeded her $500 personal fundraising goal for the Hearing Aid Project!

Through donations and the generosity of her Quota International of Raleigh club, she has given the gift of sound to someone in need.

Are you ready to change someone's life? Join Geneva, and make a donation or start a personal fundraiser today! Visit our HELP OTHERS page to learn more.

All it takes is $500 and you can help us give one hearing to someone in need through the Hearing Aid Project.

1 HEARING AID = 1 LIFE CHANGED FOREVER. Get started today!