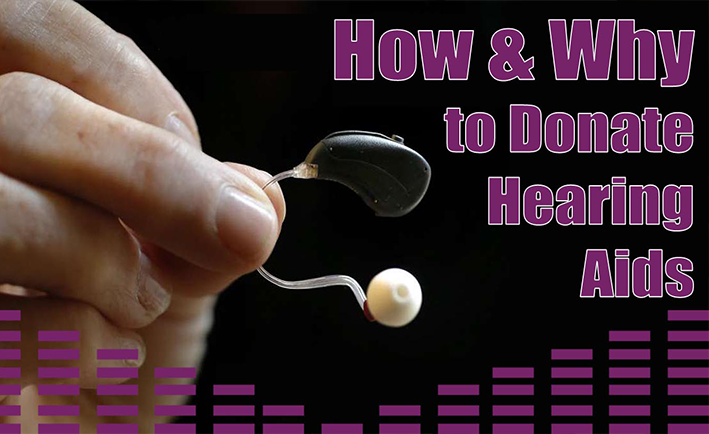 22 Feb

How and Why to Donate Hearing Aids

Whether you realize it or not, hearing aids hold a substantial amount of power. These small, yet incredible devices make big things possible for people every day.

Hearing aids can improve a person's cognitive abilities, communication skills and in essence help people live a safer and healthier life.

Although millions of individuals could benefit from hearing aids, many people are not able to afford them due to the rising costs.  Thanks to your donations, the Hearing Aid Project is able to eliminate the financial barriers that hold many people back from the help they need.

Regardless of the hearing aid shape, size, type or age, the parts of a used hearing aid can be used to repair and improve the functionality of others. Every donation can and will make a difference in the life of someone who needs it.

If you are interested in donating hearing aids to assist the Hearing Aid Project, you may fill out the online donation form, and ship your donation to the address below.

Hearing Charities of America
1912 E. Meyer Blvd
Kansas City, MO 64132

How to Package Your Aids and Tax Info!
To avoid costly shipping you may secure the aids in empty pill bottles with cotton balls, or wrap them in thin bubble wrap secured in a small, sturdy box.  Please include your name, address, and the brand of the hearing aids if known.

This information will be kept in our records and to ensure you receive your thank you letter. Please be advised that due to our 501(c)(3) tax exemption status, we cannot determine the value of the aids. Your tax preparer can assist you, or you can find tips under In-Kind Contributions on the IRS website.