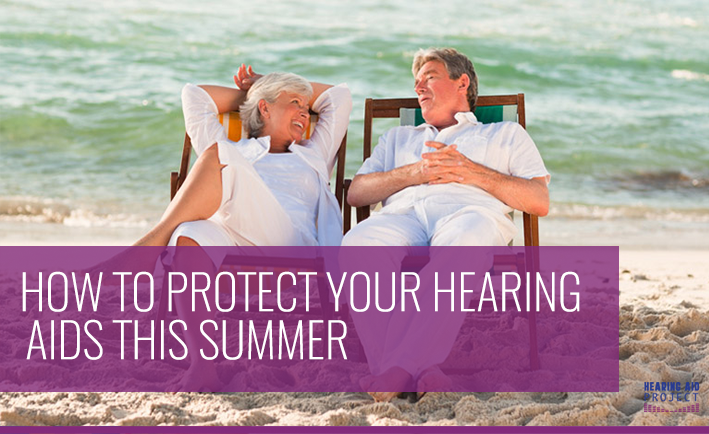 07 Jun

Hearing in the Heat of Summer

There's no better feeling than having the sun kiss your skin or the wind blow through your hair. But for those with hearing aids, the heat of summer can quickly turn into the perfect storm.

Luckily, preserving the lifespan of your hearing aids becomes easy when you're aware of the factors that can compromise its capabilities. Seasonal changes such as intense heat or cold can drastically affect the quality of your hearing aids. Check out a few of these tips to help your hearing aids survive the scorching temperatures this summer
 Excessive precipitation and heat are your hearing aid's worst enemies. If you like to work out or hang out by the pool frequently, be sure to keep a towel nearby. Not only is water damaging, but it creates bacteria and fungi. Cleaning your hearing aids regularly will allow you to avoid germs, oil AND moisture buildup.
When you store your hearing aids, be sure to keep them out of direct sunlight. It is best to store them in a cool, dry area where the temperature will not drastically change.
If your hearing aids get wet, take the batteries out at night to let them dry. A dehumidifier can also be helpful in removing water and extending the life of your hearing aids.
Consider investing in accessories to assist in the prevention of water damage. Waterproof cases or visors  help prevent harmful substances from making their way into your delicate hearing aids.
It is possible your hearing aids will damage if they get wet and start producing faded sounds or static. For those who need, yet cannot afford hearing aids, there is help. Learn more about the Hearing Aid Project and how you can find hearing aid assistance for yourself or others.If you are interested in helping others or donating hearing aids, discover how you can get involved with the Hearing Aid Project this summer!